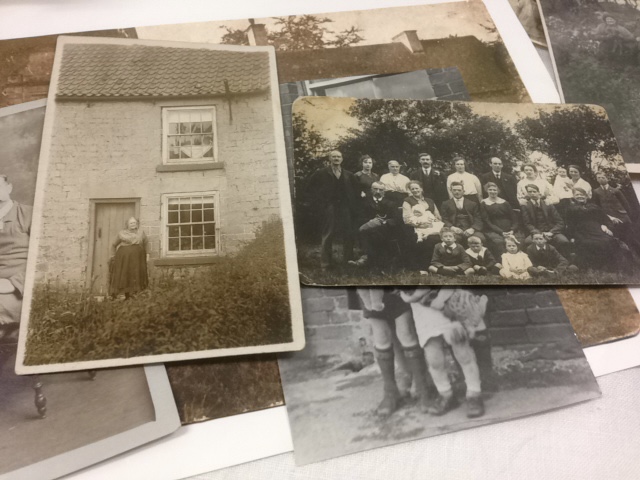 Friday, January 20, 2023 -

13:00

to

16:00
The aim of this seminar on 20 January, is to share ideas and promote conversation about how we make (photo) collections and archives more representational and diverse, how we ensure that those who are included in collections have access to them, how we can enable that collections and archives are more inclusive. There are great projects happening all over the UK and we invite some of them to speak and share their experiences. This event recognises the hard work that archives and institutions do in difficult times of job and budget cuts, and questions how can we work together with communities to create and support more representational, diverse, and inclusive practices. 
The day will feature panel discussions to explore important questions such as:  What are the barriers to the wider public accessing and engaging with regional and national archives? What can we do to make collections and archives more inclusive? How do we encourage more diverse stories to be recorded and shared? And, how can we work together to be better?
Seminar speakers include the inspirational projects of; Apna Heritage Archive, Museum of Youth Culture, Nottingham Black Archives, and Historical Photos of China. See below for more info about these projects.
From this event we want to create a working group to meet regularly to discuss these topics and move the conversation forward. We welcome projects, organisations and cultural leaders to reach out and join in the conversation, please get in touch if you have a project or ideas to share.
Projects & Speakers:
Apna Heritage Archive, in Wolverhampton is led by Black Country Visual Arts (BCVA) who received a grant from the Heritage Lottery Fund in 2016 to fund the project. Over a period of two years (2016-2018) BCVA brought together a collection of over 2000 historic photographs and memorabilia relating to Punjabi migration to Wolverhampton from 1960 to 1989 and curated a very popular exhibition (Jan2018-March2018) at Wolverhampton Art Gallery which was extended by the City Council. Anand Chhabra Director of BCVA initiated and found the relevant project partners with a focus on 'city wide agglomeration' on the project which includes: Guru Tegh Bahadur Gurdwara, St Luke's Primary School, Wolverhampton Art Gallery, Wolverhampton City Archives and the University of Wolverhampton.  75 present day portraits from within the Punjabi community were created by two photographers. The collection is housed in a dedicated archive space at the Guru Teg Bahadur Gurdwara in Upper Villiers Street, Blakenhall, Wolverhampton and will remain for a period of 5 years. A digital collection of the archive will be provided to Wolverhampton City Archives so that future generations will have access to the archive. This original project has led to school resources and further exhibitions and projects.
Speaker, Anand Chhabra is a founder, director and the incumbent Chair at Black Country Visual Arts and has been involved in the arts as a photographer for over 20 years. He began a full time career as artist beginning as Wolverhampton's recipient of the 'Collide' programme in 2005. Anand as Director at Black Country Visual Arts since it was founded in 2014 has initiated all their projects single-handedly including finding partners, writing proposals and sourcing funding for their projects up to date which include Exodus : Movement of a People, Desi Pubs and Apna Heritage Archive. Anand initiated and profiled the AHA project to Community Archives and Heritage Group winning the award for best New Archive in the UK in 2017. Anand continues to work on photographic projects that profiles stories in ethnic communities that remain untold. At the heart of Anand's work is people and the stories that they share. He recently received a British Council grant to conduct research around the family album and present on Punjabi migration in India with considerable success presenting at India's major institutions Dr Bhau Daji Lad in Mumbai and Punjab Lalit Kala Akademie in Chandigarh. Anand continues to work on various photographic commissions and on exhibitions. In 2018 Anand was shortlisted for Magnum Foundation's Photography in Collaboration : Migration and Religion and has been nominated for Prix Pictet 2019 for his work SUPNAA : Dreams of our Fathers.
Based at the University of Bristol, the 'Historical Photographs of China' project began work in 2006. It grew from being the subject of a 'Dissemination award' to Robert Bickers, as PI on an Arts & Humanities Research Council funded project on the 'History of the Chinese Maritime Customs Service'. It developed into an initiative that searched for material far beyond descendants of the staff of the Customs Service. Initially, support for publication online was provided by generous collaborators at the Institut d'Asie Orientale, Lyon. But 2017 saw the launch of the current platform, now wholly based at the University of Bristol, and designed and maintained by the University.
The project locates, digitises, and publishes online photographs of China held, largely, in private hands outside the country. Our aim is to help make this virtual photographic archive of modern China publicly available, open access, which we do under a Creative Commons Attribution-NonCommercial-NoDerivatives 4.0 International Licence (CC BY_NC_ND 4.0). This licence means that the low resolution images published on the platform are protected protected by Copyright Law and are not for commercial use in any form or any medium without the owner's permission. Download, transmission, or print, for research or educational purposes, is permitted, providing that the provenance is acknowledged.
The project has in this way brought over 20,000 photographs into the public domain which would otherwise not be discoverable, and provides archive standard long-term preservation for them, and for a further c.30,000 images that have been digitised and preserved, but not published online.
The Museum of Youth Culture is an emerging museum celebrating the everyday lives of teenagers in Britain. The museum was founded from the photographic collection YOUTH CLUB Archive, and has a collection of both professional and vernacular photographs. The Grown up in Britain campaign works to collect a history of youth culture through family photographs. The museum works to place young people at the heart of our social history.
Speaker, Lisa der Weduwe joined the Museum of Youth Culture in 2016. Initially supporting the Museum's first National Lottery Heritage Funded project, Lisa has led public outreach, education and volunteer projects over the last 4 years, activating the archive by championing accessibility and diversity within the collections. 
Nottingham Black Archive (NBA) the idea for a resource that made Nottingham black history available to the wider public came about in 2009 and in 2010 the Nottingham Black Archive was founded. The aim of the archive is to research, collect and preserve Black history, heritage and culture in Nottingham, from the earliest time to the present day. The collection holds some of the earliest documents relating to the formation of Black community organisations in Nottingham, as well as, a growing archive of oral histories, including many from the  first generation of Africans and Caribbean's to reside in Nottingham. The archive also holds photographs, articles, newsletters, books and political letters dating back to the 1940s.
Nottingham Black Archive is dedicated to collecting, preserving and celebrating the histories of people of African descent in Nottingham. The NBA programme of exhibitions and events provide a platform from which to share the diversity of cultures originating from Africa and the Caribbean, past and present. The collection promotes the teaching, learning and understanding of African Caribbean peoples' contribution to Nottingham and provides an accessible permanent record of the richness of the Black experience in Nottingham.
Speaker, Panya Banjoko (founder of NBA) has over twenty years of experience working in the heritage sector for a number of museums around the country. She has worked as Learning and Engagement Project Worker, outreach worker, managed a number of heritage projects and regularly develops Museum's Loans Boxes. She has an MA in Museum Studies achieved at the University of Leicester.