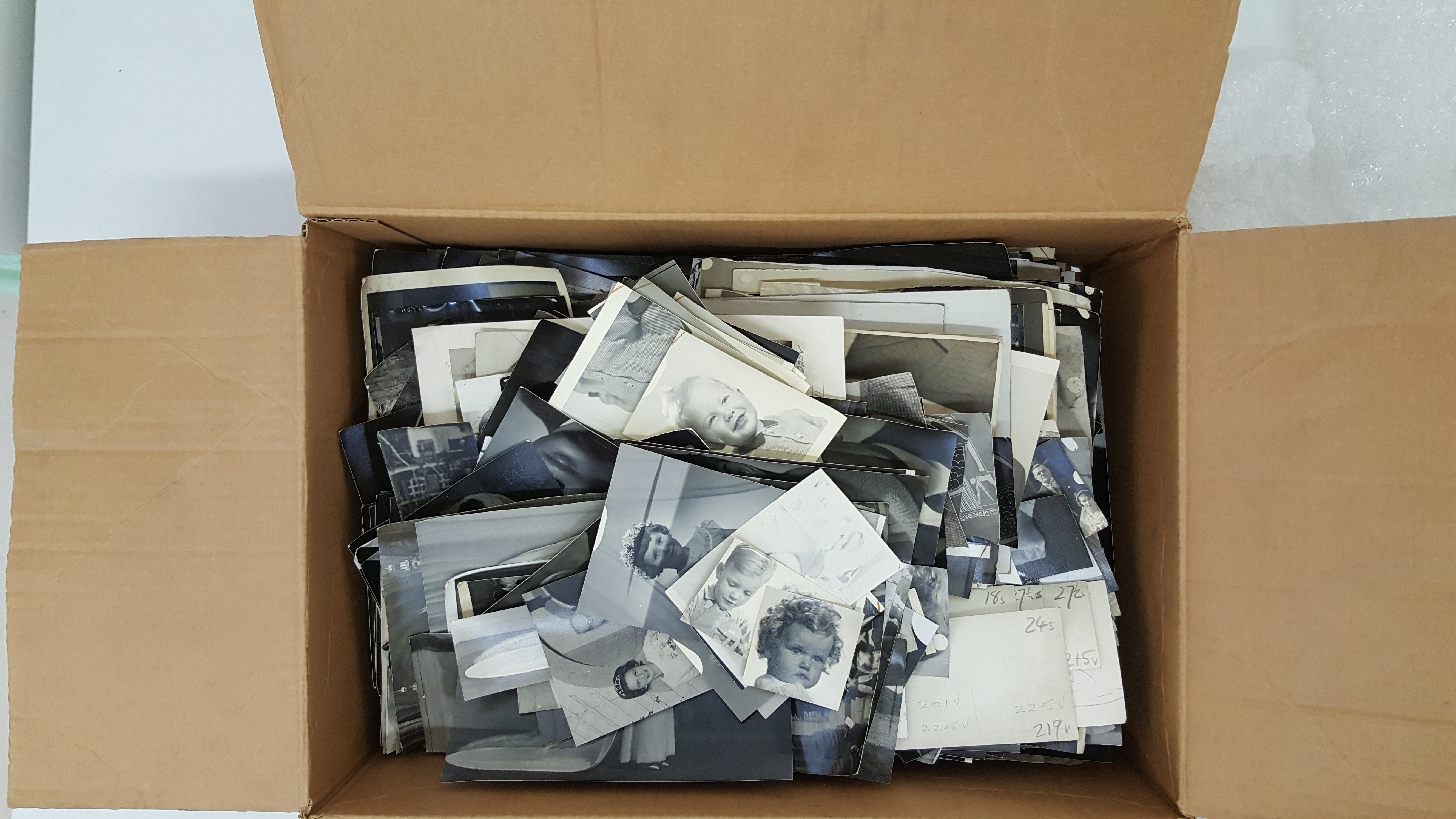 Tuesday, October 17, 2023 -

13:30

to

15:00
An on-line training session for the Photographic Collections Network
Tuesday 17 October 2023 1:30-3.00pm
Course Leader: Anita Bools ACR
Providing improved storage for photography collections kept in less-than-ideal conditions can be daunting, especially when resources are limited, or the collection is large and complex. Different processes and formats often require specific storage materials and methods - but 'getting it wrong' when selecting new systems may cause damage.
This session aims to help participants recognise when new storage is required, identify what might be needed and gain confidence in being able to plan and implement new storage to aid long-term preservation.
Intended Audience
The session is aimed at participants who work with collections of photographs. Some participants may have little knowledge of photographs prior to this session but have photographs within their collections. Others may have much deeper experience with photography collections but wish to improve their knowledge and understanding of photographic materials to facilitate long-term preservation. 
A range of techniques will be utilised to promote learning and cater for different learning styles. This will include viewing and learning about examples on screen, discussion, demonstrations and following practical activities. Active participation is encouraged to maximise learning from this session. 
About the Tutor
Anita Bools ACR is the National Trust's Senior National Conservator for Paper and Photography, a highly experienced photographic materials professional, lecturer and qualified teacher. She was a founding committee member and chair (2009 – 2013) of ICON Photographic Materials Conservation Group and formerly Senior Paper and Photographic Materials Conservator with the North-West Museums Service. 
Anita has worked for the National Trust since 1995. She sets standards and guides the National Trust in caring for its extensive photographic collections, supports research and advises staff in caring for collections, new acquisition, and loans. She is currently the sponsor for a complex conservation, cataloguing and visitor engagement project. As a photographic materials conservation consultant Anita has worked across diverse organisations and regularly runs training sessions in caring for photographic materials. 
Prior to the session:
It will be useful for participants to have:
A pencil and notebook for note-taking and/or a phone-camera - to note any instructions on screen prior to activities.
Reviewed and noted any issues relating to storage of photographs in their own collection and consider what factors may be preventing implementation of improvements.
This session will be recorded and uploaded to the membership area of the PCN website (Membership is only £25 per year)