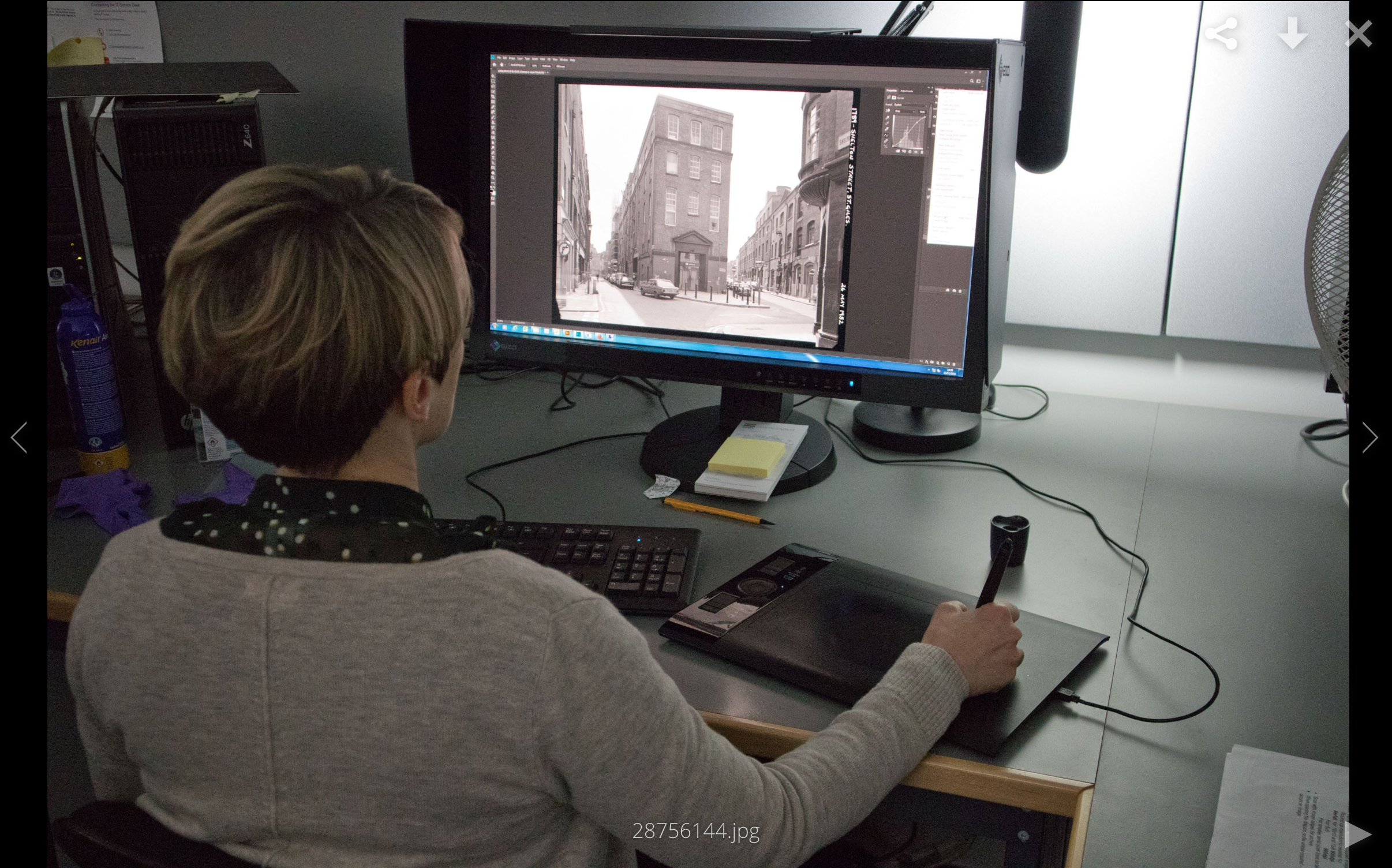 Wednesday, November 4, 2020 -

14:00

to

15:30
Managing Digitisation Projects
Wednesday, November 4th, 14:00 – 15:30
Free, donations gratefully received
About the online talk:
How do you go about planning, fundraising and managing a digitisation project? Many of us will be looking at collections we work with or own, and wondering how we can digitise these and make them more accessible to colleagues, the sector and the public. With so many people engaging with heritage and the arts online, now is a great time for archives, museums and private collections to digitise and share content.
 
This online talk will feature a series short talks followed by Q&A from speakers who have worked on digitisation projects and will discuss a range of topics covering planning, fundraising, scanning, cataloguing, working with third parties and volunteers.
Speakers include:
Abby Matthews - Archive and Family History Centre Manager, Sutton Cultural Services.
Abby managed the Past On Glass project which digitised over 10,000 glass plate negatives in house, these images are now accessible on Flickr. The project included public engagement, conference, publication and more. Abby will discuss how this digitisation project was managed, the highs and lows, and a reflection of what was learned.
http://pastonglass.wordpress.com/
https://www.flickr.com/photos/pastonglass/
Debbie Cooper - Manager for PCN, Producer for FORMAT Festival, Artist and Photographer.
Debbie has written funding bids for multiple arts and heritage projects including digitisation projects and has over a decade experience in fundraising and project management. As an artist, Debbie has also managed and delivered public engagement projects with photographic collections, archives and museums.
Julia Parks - Heritage Project Manager at Signal Film and Media.
Julia Project Manages the Seeing the North with Sankey project which aims to digitise, catalogue, rehouse and celebrate the Sankey Family Photography Collection. The collection was produced in Barrow-in-Furness and wider cumbria between 1900 and 1965 and includes postcards, 9000 glass plate negative and 22 photo albums. Julia will talk about the development of the project initially, securing funding from the National Heritage Lottery Fund and how we have adapted to online working since the project began in January 2020.
https://signalfilmandmedia.com/seeing-the-north-with-sankey/
Casper Smithson - Townsweb Archiving
Townsweb Archiving has worked on multiple digitisation projects with museums, archives and collections both public and private. Casper will be sharing his top tips on planning and managing a digitisation project, as well as some of the common mistakes. Casper will also be sharing information about the Townsweb Digitisation Grant and offering advice for those who want to apply.
https://www.townswebarchiving.com/2020-twa-digitisation-grant/
Who is this event aimed at?
Anyone working with collections or archives, you might be in the early stages of planning a collections digitisation project, well underway or maybe you've completed a project and have some knowledge to share.  These projects could be at any scale from an individual archive, personal collection to large museum or library. 
It would be really useful to our speakers if you could share any specific questions before the event you can email those to info@photocollections.org.uk please quote 'Planning and Mangaing Digitisation Projects' in the subject field. You will also be able to ask questions during the event.
Attending:
After booking you will get an automed email confirmation, a personal reminder the day before, and an attedee link to the event 2-3 hours before start (when booking closes). We have a limited capacity of 100, if the event is full you will be added to the waiting list. If you have any questions about attending you can contact us on info@photocollections.org.uk
Booking:
You need to be registered (free) or member (paid) to book this even, use this link if you are not already registered: https://www.photocollections.org.uk/user/register
This is event free but we ask that you donate if you are able, you can do this whilst making your booking. Every donation is appreciated, and will help us continue our work.