New collections come online
Published:
Wednesday, April 18, 2018 - 14:45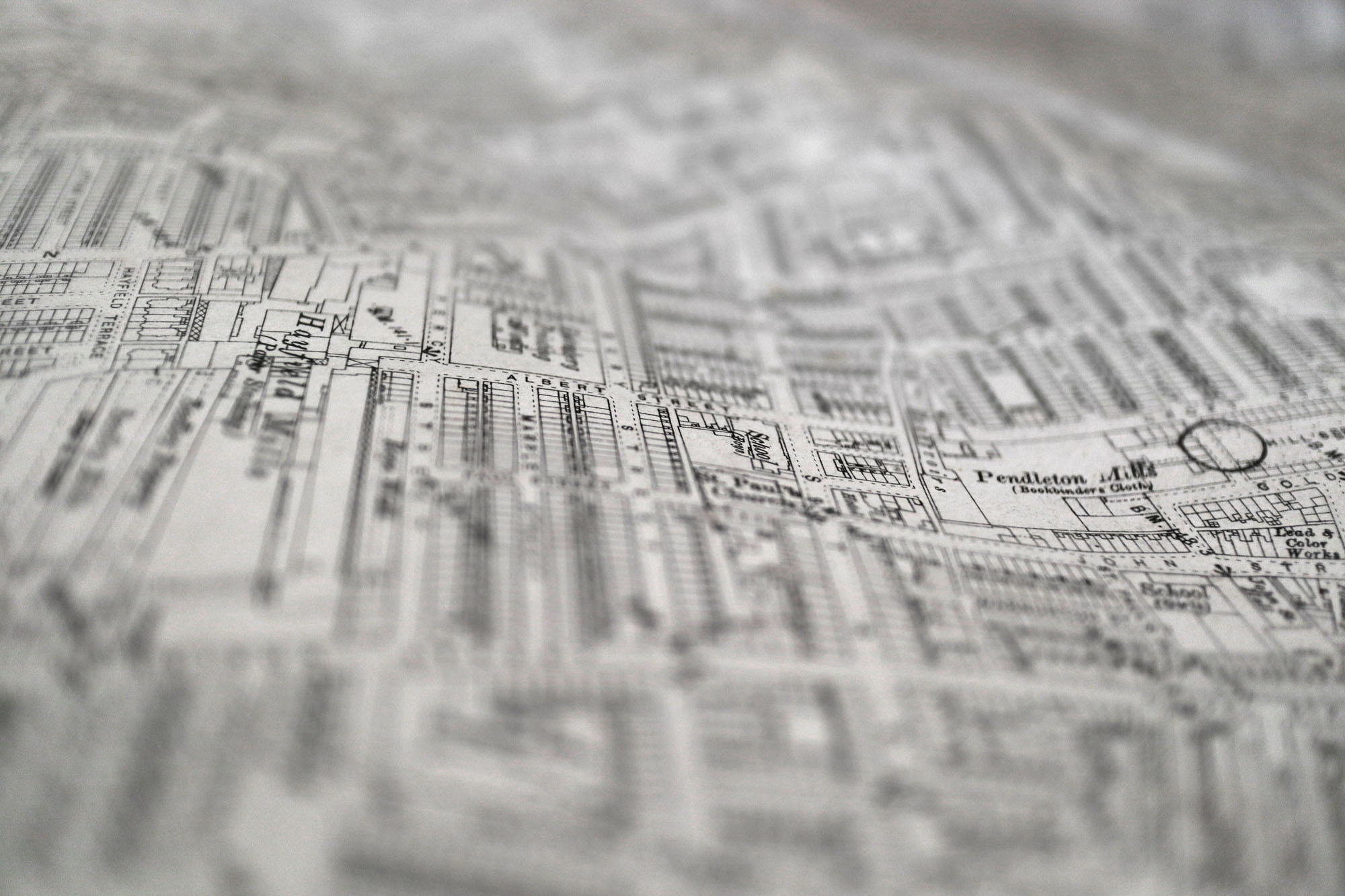 More of the UK's fascinating photographic collections have recently launched online, featuring mashups of maps and images.
Timepix
Timepix.uk has been described at the Google Street View of its time - and currently features work from 1940s and 50s. Timepix is a web-based application that links old photos with the places where they were taken. It has launched with thousands of photographs from Greater Manchester, made by Ordnance Survey to map revision points. The photos are mostly from street corners, and usually feature a worker holding a white arrow aimed at the point in question, but also include lovely details from the era - passers-by and curious onlookers, shopfronts and verges, front gardens and endless gateposts. Learn more at https://www.timepix.org/ and explore the map itself at https://www.timepix.uk/#/welcome
Britain from Above
Meanwhile BritainFromAbove.org.uk, which relaunched in 2017, starts from a similar map interface, but gathers together 95,000 aerial photos of the country from the Aerofilms collection that were taken between 1919 and 1953. Most urban and many rural areas are covered, and a free account allows users to zoom into photographs and add pins with information. As with Timepix, prints can be purchased.
Prince Albert
A project to digitise and publish Prince Albert's private collections has been given the go-ahead. The Prince Albert Digitisation Project, at the Royal Collection Trust, will include over 10,000 photographs collected and commissioned by Albert between 1841-1862, by many of the earliest pioneers of British photography. More info via The Guardian.