Creating Collections - a taster of our latest specialist blog
Published:
Wednesday, August 1, 2018 - 11:15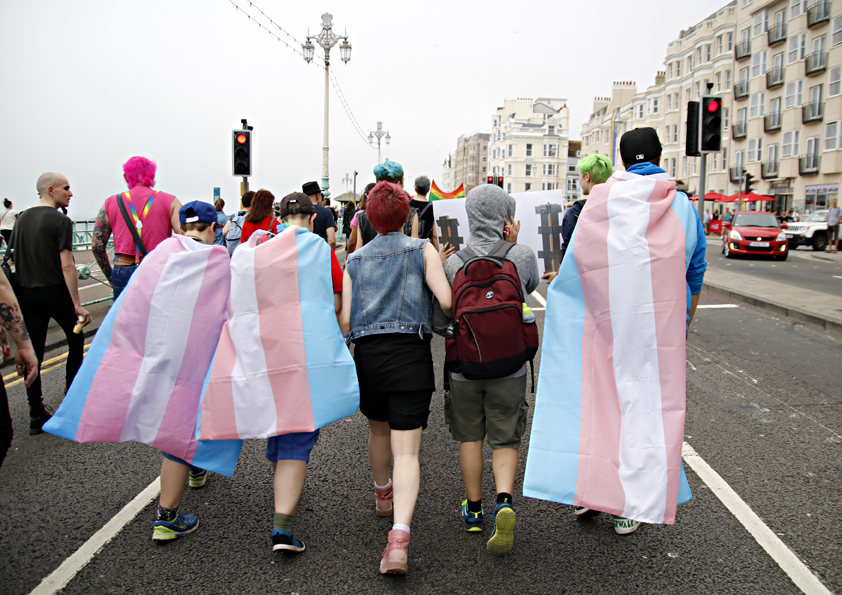 Coinciding with Pride season, Into the Outside is the Photographic Collections Network 'Featured Collection' for August - September 2018. Check out our homepage for more images, and read below for a taster of our interview with Juliette Buss, Learning & Engagement Curator at Photoworks.  Juliette led the collaborative 'Into the Outside' (ITO) project which supported young people in Brighton to engage with and create LGBTQ+ heritage. 
Hi Juliette, to start off, please tell us about your personal role in 'Into the Outside'?
I devised the original project concept of creating a new archive with young people, then put the framework together with artist Helen Cammock and managed the project.
And how did this project come about?
We developed the programme as a follow on from Queer in Brighton a multi partner LGBTQ+ history project. Consultation with young people identifying as LGBTQ+ or U (unsure) revealed significant levels of anxiety, vulnerability and isolation. Brighton, the queer capital of the UK, has a vibrant LGBTQ+ community, but many young people just coming out, or questioning their sexual orientation or gender identity, weren't yet part of this community, so couldn't learn or benefit from the lived experience of others. 
Which photographic archives were involved? 
The group engaged with archives held at The Keep, a world-class centre for archives including Brighton Ourstory (set up in 1989 to collect and preserve lesbian and gay history) and the National Lesbian & Gay Survey - a collection of personal writing and ephemera submitted between 1986 and 1994 addressing issues such as coming out, homosexuality and the law, and the impact of HIV and AIDS. People of all ages contributed to the survey, but a significant proportion of writing by young people in their late teens, made it particularly relevant.
Tell us a bit about the partners and participants?
The project was led by Photoworks in collaboration with Brighton & Hove Libraries Services, the Mass Observation Archive, the East Sussex Records Office and Queer in Brighton and supported by the National Lottery through the Heritage Lottery Fund. Partners helped steer the project, and provided additional resources, expertise and capacity. We also engaged local (Stonewall Champion) schools. About 20 young people committed to the entire 18 month project - although we're committed to working with LGBTQ+ communities long term and Into The Outside activity is still continuing in other guises including further youth projects, teacher training and through the online platform...
...To read the rest of this article, join the network here for just £25 per year (£20 concessions). Benefits of PCN membership include: access to members' events, specialist blog, opportunities and discounts and the PCN discussion and advice forum. Your membership will also help to support our ongoing research and advocacy work.